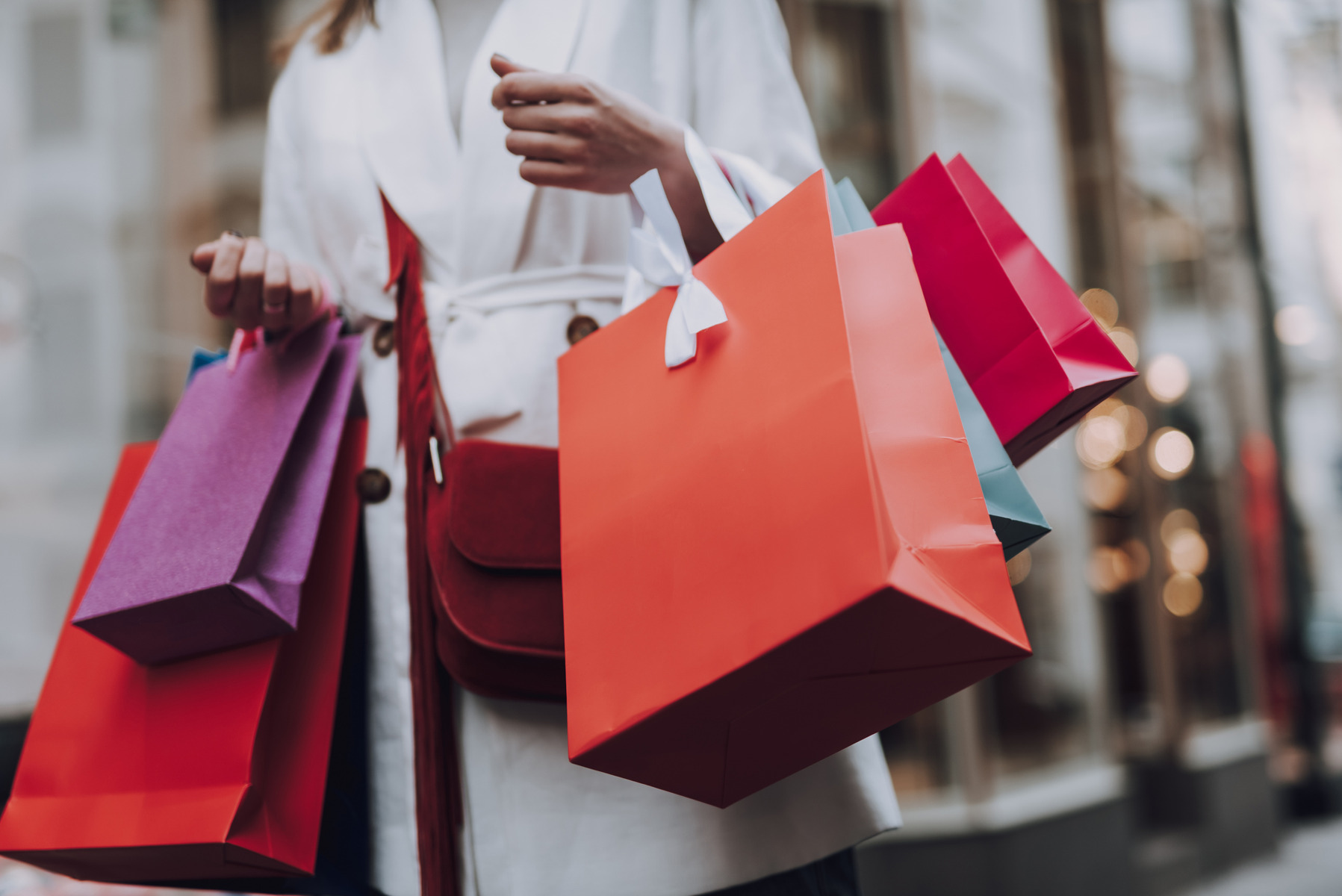 Shop, dance, feel good about yourself – music with a mission
The history of "Shop Pop"
Music should incentivize us to buy, put us in a good mood and ensure that we add a few more items to our shopping cart than we actually intended. Store owners, who select their playlist according to certain criteria in order to encourage their customers to spend more time and money in their stores, have singlehandedly pioneered an entire genre of "utility music" or "shop pop."
Let the rhythm guide you.
If the music plays quietly in the background, we hardly even notice it when we have to pick up something in a hurry. But if the store assistants have turned the music up so loud that we can't help but hear it, you can be fairly sure there is a hidden agenda. Background music has long since become an integral part of the store concept. As we try on a pair of trousers or a dress in the changing room or check out the tops on the racks, the music playing in the background was deliberately chosen to put us in a positive mood and, more importantly, to put us in the mood to shop. Often the store plays hits that are currently in the charts. The latest tunes that we are all familiar with make us feel like we are keeping up with the trends. Of course, we want to feel trendy when we are buying something new. So it's no wonder that Shop Pop is full of popular radio dance tracks that the general public can relate to and that make us feel like we are purchasing something stylish to make us look great. Justin Timberlake is always a great shopping companion. Ariana Grande also tops the Shop Pop Top 10 worldwide, as does Calvin Harris. Sometimes a bit of Soca and Tropical House is mixed in with the electronic playlist. This never fails to transport us to sunnier climates and beaches, even when a bitter wind whistles past the store front.
Shop Pop.
Behavioral psychologists and historians have long been interested in music that is not only created for artistic purposes, but also serves a specific cause. Utility music existed even before the first shopping mall opened. The fact that the term originated in Germany is not surprising when you consider that music was often used for political purposes, especially in the Weimar Republic and the Third Reich where there was an increased use of military marching music or where classical pieces of music were specifically composed for rallies and gatherings, for example.
But music had a purpose long before that. The waltzes and ballroom dance tunes of the 17th century were not created out of a love of art—they were intended to get the attendees onto the dance floor. As early as the 18th century, Joseph Hayden composed his music paying special attention to the reaction of his aristocratic audience, while Mozart liked to incorporate moments of shock in order to revive a listless audience. His compositions would almost certainly not have existed if his only aim was to create a beautiful sound. Chamber music is just one type of utility music—by carefully considering its target groups and effects on the audience, it finally made music popular with the bourgeoisie. Narrative music such as operas and musicals also fall into this category because the compositions serve to tell the story and are inextricable linked with the drama and dance. Film soundtracks also serve the purpose of intensifying the images and scenes, while remaining in the background as far as possible.
An auditory insight.
Pay attention the next time you go shopping: What is being played in your favorite store? Why did they choose these particular tracks? What behavior are they trying to change or trigger? Understanding the choice of music is almost like having an inside view into the store concept. Exciting isn't it!
Foto: istockphoto by Getty Images