Interview with Volker Schmitt (Director Customer Development at Sennheiser)
Consultant Round Table July 16 & 17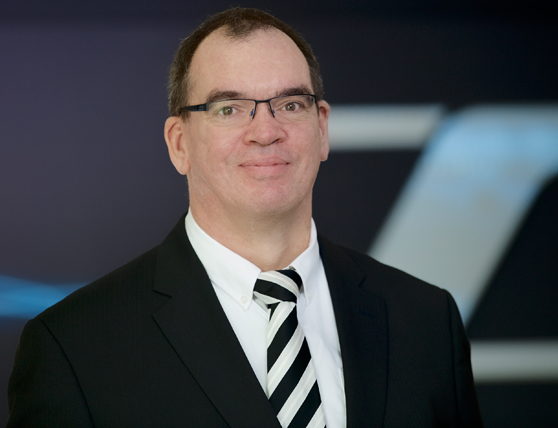 Why are consultants an important target group for Sennheiser?
Consultants are particularly important to us because they are involved in decision-making in many ways and are often used as a reference. Therefore, contact with consultants is of utmost importance to us.
How did the idea of global, virtual consultant roundtables come about?
Due to the positive experiences with other international roundtables from the last weeks, the idea was obvious to address the topic of the new normal from this side. It is a very effective approach to exchange internationally and to hear different views from different countries.
What exactly does the slogan "Embracing the New Normal: Shifting Technology Trends in Online Conferencing and remote learning/blended learning" refer to?
By the changes during the current situation, previous standards are being challenged. We have learned over the past months that communication also works in other forms. In the future, some things will remain the same, some things will disappear. It is likely that the new normal will be an intermediate between the current situation and the way things were before.
How can people participate in the Consultant Roundtable?
To best reflect the breadth of challenges in the different regions, this roundtable will be held in different locations around the world with different discussion participants for each region:
Australia/New Zealand, July 16, 3:00 p.m. Sydney, 5:00 p.m. New Zealand
​https://zoom.us/webinar/register/WN_wlhsU9VuSgSCd6JJj4SNlw
Sennheiser presenter Jason Grbevski will welcome Christopher Khoo (Norman Disney Young), Graham Vincent (Beca), Jamie Pereira (Pereira Projects) and Peter Hunt (Hewshott International).
Asia, July 16, 11:00 UAE, 12:30 IST, 15:00 SIN, 15:00 CHN
​https://zoom.us/webinar/register/WN_DwRDflXcTjCR-kidIUln7Q
Sennheiser host Kenan Phang will welcome Gerald Stewart (Inhabit Group), Mradul Sharma (3C Design Networks), Ratnesh Javeri (Innovative Systems & Solutions), Robert Soo (Cogent Acoustics) and Stone Yao (Acoustics Design Institute).
Europe, July 16, 15:00 UK, 16:00 CEST
​https://zoom.us/webinar/register/WN_szcFxKIsSryxbX_DUYXv6Q
Sennheiser host Christian Almer will welcome Christophe Bezault (Atelier Audiovisuel), Gert van Ginkel (Defender Projects), Kristian Glahn (Vowi), Paul Marshall (Recursive Digital) and Paul Rushbrooke (PTS Consulting).
North and South America, 17 July, 13:00 EDT
​https://zoom.us/webinar/register/WN_Libl0VJ9ShCHMCuPpFCHzw
Sennheiser hosts Dave Missall, Steve Wingo and Frédéric Girard will welcome Brian Brustad (Cerami Associates), Eric Kinsinger (Syska Hennesy Group), Jean Desarmenien (Jean Desarmenien Consulting), Mark Peterson (Shin, Milsom and Wilke LLC), Martin van Dijk (Engineering Harmonics) and Pat Galardo (Smith + Andersen).
What can participants expect from the web seminars?
A lively exchange on various topics from different cultural backgrounds, with very interesting participants.
(Find more information here: https://en-de.sennheiser.com/roundtables-consultants)
Has Sennheiser ever offered something like this before?
A format of this kind is a real novelty for Sennheiser and therefore also a special highlight that we are all very much looking forward to.
Are there plans for more Consultant Roundtables in the future?
Yes, we are planning further roundtables of this kind and will communicate the dates accordingly.
Many companies have increasingly offered online trainings / web seminars during the Corona crisis. Apart from the Consultant Roundtables – what does Sennheiser offer online?
We have held more than 360 web seminars in recent months and have reached many thousands of customers and end users.
Details can be found at www.sennheiser.com/webinars
Thanks a lot for your time, Volker!